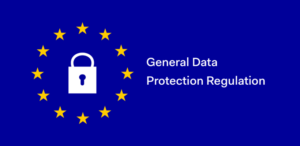 The complete Privacy Statement, in line with the General Data Protection Regulation (GDPR) of the European Union, can be downloaded here.
The International Stereoscopic Union ("ISU") is committed to protecting your privacy and to secure your personal information from unauthorized access, use or disclosure.
The information you have provided to the ISU by means of a membership application form or via an ISU Country Representative is stored on a database for the purposes of writing to your home address with club correspondence (such as the journal "Stereoscopy", renewal notices etc.), and distributing Club e-mails relating to forthcoming 3D-related events. Only the Treasurer has full access to your personal information.
We will never divulge your contact details (such as e-mail address, telephone numbers, home address or 3D-interests) to any other party (other than to other current ISU members via the optional digital pdf membership directory), without your prior consent. Upon your request, your entry in the ISU membership directory can be limited to your name and country of residence only – or be omitted completely.
It is important that the data we hold for Members is accurate and ask Members to ensure their details are kept up to date.
The ISU will always use best policy to secure your personal information from unauthorized access, use or disclosure.
Please note that Members' credit or debit card details are not retained by the ISU and will need to be re-entered each time a card is used on the website. Card payments are handled externally via PayPal or Stripe.
Contact Information
The ISU welcomes your comments regarding this Statement of Privacy. If you believe that the ISU has not adhered to this Statement, please contact us at dataprotection@ISU3D.org
We will use commercially reasonable efforts to promptly determine and remedy the problem.