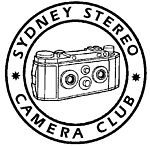 The Sydney Stereo Camera Club (SSCC) was formed in 1971 following the very successful 3rd Australian National Convention held in Sydney . Its members are active in most areas of 3D and are often developing new equipment & techniques. The club meets 11 times a year and also holds 2 outings, and an Annual Dinner / end of year party.
The club's bulletin, 3D Window, is produces 6 times per year. Each monthly meeting features a guest speaker and two club competitions.
SSCC host the annual Southern Cross International Exhibition of Stereo Photography. The Club also participates in a number of international activities including the ISU Club Slide Folio and the PSA International Stereo Slide Club Competition. Assistance is made available for members to enter international exhibitions and salons.
Meeting Location
Drummoyne Five Dock Citizens Hall, 422 Lyons Road, Five Dock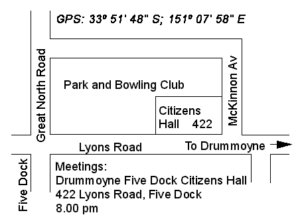 Meetings Season
All year except December:
Third Tuesday of each month
ISU Club Representative
Ray Moxom
isurep@oz3d.info
Website
http://www.oz3d.info