The ISU was founded at the First ISU World Congress, held in Wageningen (The Netherlands) from May 8th to May 13th, 1975.
A special document, signed by 15 people, was drawn up as a declaration of intent (reproduced below) and presented to the Congress, who accepted the working group's report and recommendations unanimously – and so the International Stereoscopic Union was officially inaugurated.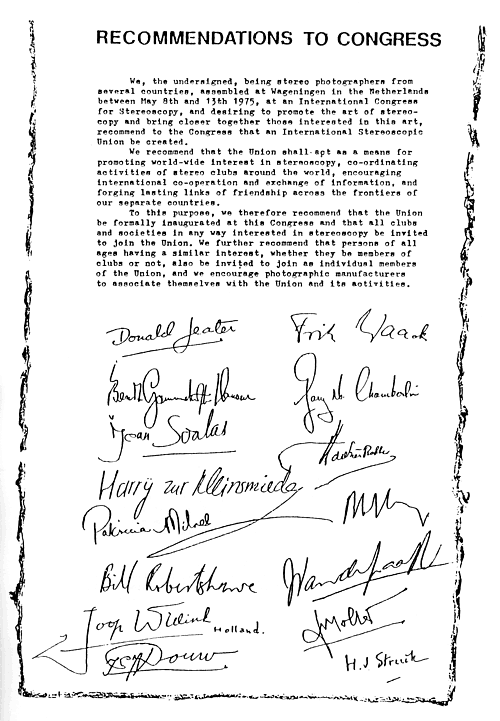 Since then, numerous ISU Congresses have been held.